Missions
Then Jesus came to them and said,
"All authority in heaven and on earth has been given to me. Therefore go make disciples of all nations baptizing them in the name of the Father and of the Son and of the Holy Spirit, and teaching them to obey everything I have commanded you. And surely I am with you always, to the very end of the age."
Matthew 28:18-20
North Shuswap Christian Fellowship's Missions ministry focus is to encourage each member of our church family to share in God's global vision for building His church by praying, giving, or going to the nations.
The Missions Team educates and inspires our church about Global Ministries and prayerfully administers the missions budget.
Our commitment to both local and international missions leads us to partner with a number of ministries and individuals that are working in a variety of ways to further the progress of the Gospel.
We support the following Missions or Missionaries:

BC Adult and Teen Challenge. This is a discipleship-based addiction recovery program for men and women located at Lake Country and assists addicts from the Okanagan and Shuswap areas. They believe that treatment is important, but transformation is key. Adult and Teen Challenge's main focus is on Christ and their programs depend on the power of God's Word to provide the students with a guiding light to help them overcome their life-controlling problems and become more like Christ.
********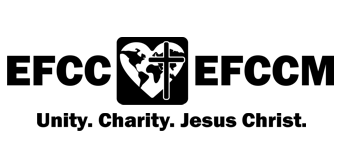 Evangelical Free Church –The Carlaw's in Hungary. Shaun & Sondi Carlaw are career Missionaries serving in Hungary as Church Planters. The purpose of this ministry is to actively engage people in their growth as Christians and to facilitate the expansion of people and ministries within Hungary. It is so important for Bibles to get in the hands of people who have never had that privilege so that they can explore faith and have the opportunity to have their lives changed by the Gospel of Jesus Christ.
********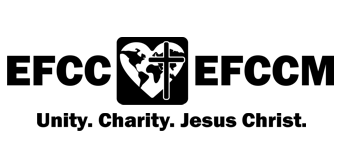 EFCC – Creative Access. The EFCCM has embraced ministry in some places where Christianity, and especially Christian evangelism, is unwelcome. We believe that everyone needs to hear the good news of Christ the Saviour who sacrificed His life as a ransom for all.
K&L have served as missionaries overseas since 1998 and have a heart to see Muslims come to the saving knowledge of Jesus Christ. K & L are prepared for the unknown and they remind themselves, "Where ever God leads, we will go!" Whenever K&L are home from abroad they speak at our church. Let's uphold these servants in prayer as they continue to serve!
********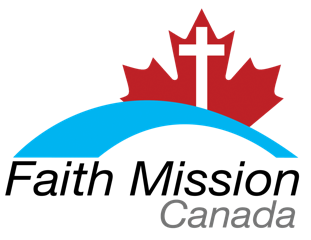 Faith Mission in Falkland. This is a Bible Camp & Retreat Centre in Falkland BC which is Gospel focused, prayer driven, and revival centred. It is supported financially by North Shuswap Christian Fellowship and through many in the congregation serving there. Its focus in on summer camps for children as well as retreats for married couples, men and women. Kevin and Janice Evans, Conan and Julana Arndt are full time missionaries there who plan and prepare for these events as well as overseeing the maintenance at this beautiful site. Faith Mission seeks to support the local church in evangelism and mobilizing God's people in prayer and revival.
********


International Students Ministry (ISMC). ISMC is a ministry in Canada which focuses solely on ministering to international students, to empower them to become fully devoted followers of Jesus and for them to reach out and ministering to those God has placed in their lives. Jeff Torrans works with international students attending Thompson River University in Kamloops. He leads FOCUS Club and disciples these individuals and provide a place where they can share friendship, build confidence, and develop Christ-centered leadership skills
********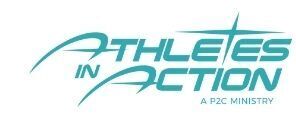 Jack Knight of Athletes in Action (AIA). Athletes in Action Canada is dedicated to developing the total athlete. Through the integration of faith, life, and sport. They aim to see athletes engage with the Christian faith in Canada and around the world. Sport has the power to unite cultures, transcend values, and defy conventions. Jack Knight is the Director of Families with AIA Ministries. He is a shepherd to those who serve as missionaries for this organization and calls himself a 'chaplain to chaplains.'
********
Operation Christmas Child. Since 1970, Samaritan's Purse has followed Christ's command by aiding the world's poor, sick, and suffering. They are an effective means of reaching hurting people in countries around the globe with food, medicine, and other assistance in the name of Jesus Christ. Each year Christmas Shoeboxes are given to many needy children around the world which also includes the Good News of eternal life through Jesus Christ. (name of church) has supported the assembling of many shoeboxes including the 'Greatest Journey' book for 15 years.
********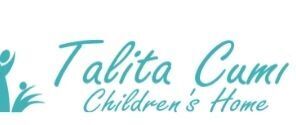 Talita Cumi Children's Home. This is a Gospel-centred place of refuge for orphaned, abused, and abandoned children ages 4 to 18 in the city of Santa Cruz, Bolivia and is supported by Evangelical Free Church of Canada. Talita Cumi means child, arise! It speaks to the spirit of these children, and children everywhere, whose resiliency rises above the apparent limitations of their situations.